REGISTER FOR any of our different workshops
Business Made Simple* Workshops coming in near future

1. Financial Literacy Advance class -

2. Authors/Writers Round Table ( Focusing on writing your book)
3. youth business camp
check out our testimonials
This is just a few who has taken our class, our goal, is to help business owners have a strong foundation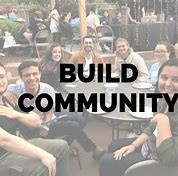 Mission Statement
Business Made Simple Workshops, (Outreach Ministries) focus on equipping our Small Businesses. We originate due to lack of business in our communities being successful, also due to the lack of understanding monetary calculation of projection forecast dealing with numbers. because we are a Small Business ourselves, we more than understand the desperate need within our societies. We have discovered personally through trials and errors, many communities' base organizations, leave out valuable information. By Companies not having a strong foundation and getting the proper knowledge to become more lucrative, most all the new start up fails within the first year by not being comprehension of their Reports such as P& L, FCF and more. We have created a course of different workshops centering around financial literacy to close that gap. With our Corporation Integrity and proper training in those key areas, we will breakdown powerful awareness with our array of unique seminar training for new businesses and current business owner with our basic fundamental workshop courses: Understanding Cash Flow, Understanding Profit and Loss Statements, Understanding about our Break-Even Analysis, Using Social Media as Advertising Tools, Business Set Up, Finding your Margin Cost for your products, Bookkeeping, Website Design and Branding, and more. Our training class will cause Business Owner, to leave our workshops, having a stronger foundation laid, this makes for a stronger more successful business, which also helps with the growth and development of our City and State.

Just click one of the boxes to hear their testimony
$50.00 Cash app : $BizMadeSimple
Register as a Group:
3 or more with be a discounted
Register: one on one
Business Made Simple
Workshops Classes $50.00
rEGISTER HERE FOR OUR FINANCIAL LITERACY WORKSHOP
REGISTER HERE:
For our BUSINESS PLAN WRITING (This is a one on one workshop)
WORKHOP COST $50.00 Once you have register for our class, we will call you to schedule workshop.
NOTE: We will give you a list of things to do before our class, this will help you to have a strong Business plan. business will have your three Projection TIME: Schedule 4-5 hours FREE: Business plan E book and CERTIFICATE
Business Plan Writing Workshop
Group more than 3, is a discount
Workshop $50.00 pay CASHAPP: $BizMadeSimple
The purpose of one on one workshop, is for when you leave you have a completed Business Plan

bUILDING YOUR OWN WEBSITE
workshop helps you to build your own website
This is a one on one workshop, teaching you to build your own site with just 4 pages, WORKSHOP COST $50.00.
YOU WILL WALK AWAY WITH A UP AND RUNNING SITE, ONCE CLASS IS OVER. After you have Register for our website
workshop, we will contact you, to schedule a date and time. (you will be given some homework before class (TIME 2-4 hours)
WEBSITE SETUP COST $150.00
PAY WITH CASH APP $BIZMADESIMPLE
paying with a credit card
$50.00
$43.00
or one on one
$50.00
From The Desk of Karen Long:
It is with great honor, to have opportunity to serve in Milwaukee, working with some amazing businesses. we are all putting Milwaukee on the map, one business one at a time. it really brings tears to my eyes, seeing all the greatness shine forth. some water, but God bring the increase!