Our company vision



Promoting healthy eating habits for all through self-discipline, restoration and fasting within the body of christ, and our community...
helping too reduce obesity...



help reduce HEALTH issues...



help increase long life...



goal is to help other small business with financial assistance...
Goal is to help bridge to gap of small business opening then closing within less than 5 year...
help ASSIST with different types of Business Training...
Healthy Choice
Natural fasting, Natural Weight Loss...




Natural Energy, Natural Preservative...




Natural Sugar/ NO SUGAR, Gluten Free...




NO SOY, NO DAIRY, 0 CAL
NO SALT


Our products are great for
VEGETARIANS, VEGANS,

KETO DIET, HEALTH ISSUE, ATHLETIC, gLUTEN FREE, Chefs,
Feature on Fox 6 morning show
Thank you for your support!
Look for our all natural sauces though out

Wisconsin & ILLINOIS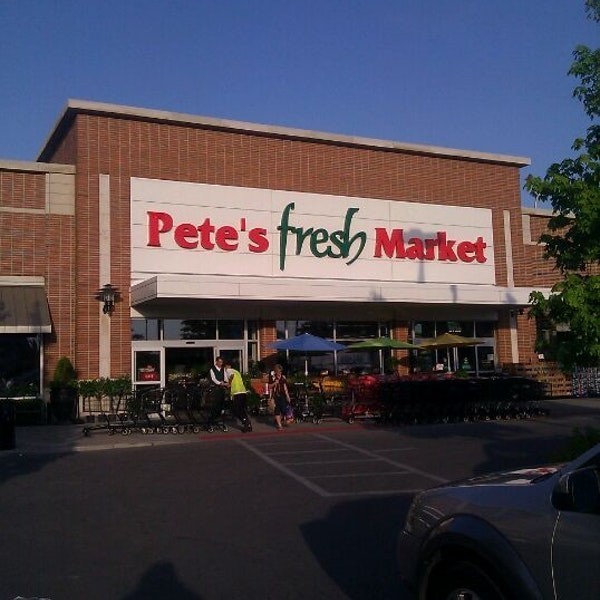 State of Illinois- Cities (Chicago-Oak Park,-Calumet City- Willow Brook-Evergreen-Bridge view-Oak brook Terrace-Wheaton-Carpentersville-Rockford-Buffalo Grove-Mundelein-Glen Ellyn-North Aurora-lake moor- Matteson-
State of Wisconsin- Cities (Mequon, Bay view, Pewaukee, Brookfield, Delavan, Delafield, hales Corner, West Allis, Wauwatosa, Cedarburg-Oak creek-Kenosha-Madison, Oshkosh
.

wisconsin HANDMADE NATURAL PRODUCTS
Vinaigrette Dressing, Dry Spices/Seasoning. Hot Sauces
COOKING WITH OUR PRODUCTS

After having dreams after dreams of me running in a garden surround by fruit and vegetables, Garden of Eden Kingdom Living Inc, was born with the mission is to return to the Garden of Eden way of eating and living back in the Bible days when our food was in its purest and natural form. We blend only that which comes from God's creation, allowing Mother Nature to work on our behalf. With a mixture and combination of an assortment of the freshest fruit and vegetable and produces which causes our drinks, Vinaigrettes Dressing/Marinades, Dry Spices/Seasoning, and Hot Sauces, Syrups, Jams to flow with tons of Natural Energy, Natural Nutrition, Natural Vitamins, and Natural Nourishment. Garden of Eden, mission is not just food, but return, back to Garden of Eden 's kingdom mindset, with Business mentoring, business training, helping to transform the mindsets of the people in our communities and creating new business leaders.
Business made made simple workshops
own your own business
by becoming

DIRECT SALES BUSINESS PARTNER
1. Starting pay rate $15.00-$20.00 per hour
2. Full time or Part Time
3. set your own hours
4. Strong Communication skills
For more information or send Resumes to:
Attention; Karen Long
Email: GardenofEdenKingdomLiving@gmail.com
Please check out the video, for more information OR CALL 414-377-1310
This means you are apart of our team.
1. Buy your products at wholesale cost.
2. We have 4 different Starter Packages, different levels

3. You can carry, only the products you want to sell
4. Ask about starter package cost
5. if you are not from Wisconsin, you still join our teams.
Meet the team of direct sales business partners
You can cook with our products, our Vinaigrette Dressing are more than dressing, you can marinated..
CCOKBOOK COMING SOON
Mission Statement:
To provide our customers with the products that can ensure high quality, flavorful, and healthy ingredients with custom blends which can provide a tasteful experience with food that our customers will enjoy without a lot of salt.

Vision Statement:
We are constantly working to create great customer service for our customers with a professional, friendly, and an enjoyable experience.

Dorothy's Natural Products, LLC
The Mission
of garden of Eden is quite simple to introduce all naturel products that cater to those that desire to live a healthy lifestyle without giving up on great taste and flavor. Bold and exotic flavors are guaranteed with every bit.
MaryAnn's All Natural Products, LLC.
Have you ever been told a secret that you did not have to keep to yourself? One that would impact the world long-term and jump start a legacy that would last generations. Well that secret is in the sauce. Our company believes that the key to success is building generational wealth and giving back. Through direct sales of 'Garden of Eden Kingdom Living' products and entrepreneurship, we are striving to achieve that goal.
Phone: 414-202-4963
Email: TheSecretSauce1969@gmail.com
Business Made Simple Workshops
present: Financial Literary Workshop Register

1. Understanding Profit and Loss Report...discuss in detail, Account software
2. Cash Flow 3. Break-even Analysis 4. Business Setup (Articles, EIN, Filing5. Bookkeeping 6. Free Food, Free CERTIFICATE, Free WorkBook, Free Coaching until you are ready7. we walk you A -Z to setting up your business Register for our next class www.BizMadeSimple.Biz #financialfreedom #financial_education #businessowner #millionaire #learning #legacybuilder #millionairemindset #growthmindset #bossladymindset #boss #newbusiness #startupbusiness #startup
HELPING TO BUILD OUR COMMUNITY ONE BUSINESS OWNER AT A TIME
OR JOIN OUR TEAM
independent sales agents
HIRING
Independent Sales Agents
Direct Sale Business Partners
Reggie
Direct Sales Business Partner with
Garden of Eden Kingdom Living, Inc.
EMAIL: dsbpreggie@gmail.com
Phone: 414-982-4893
My first love in life was food but, unlike most babies, I loved veggie's over meat unconditionally. My mother and father being my guardian and Angel over my plated items made a lot of things easier to navigate. With my two grandmothers supporting my love for vegetables. I also learned how different everything could taste from their gardens. Raw vs cooked, seasoned vs unseasoned, ripe vs unripe, and in their care, I've learned all that and more becoming an autodidact with my diet. Since then, I became a liver transplant recipient at the age of 12, a cancer survivor at the age of 26, and a holistic Rolodex to some around me to this very day. Learning how to cut back on all processed foods due to too new allergies and changes in palate taste has been a big challenge. The spices of life took me by storm since before my discharge after having my Organ transplant at just 12 years old. Learning how to use seasonings has saved my life in more than a few ways and, saved me from unnecessary downtime in life. Nutrition can be complex for some and at the same time can get expensive to keep up with, even more so being a transplant recipient. Having such a diet, it's like a car that runs on premium but, you use regular gas. Sooner than later, problems will arise and then, solutions and opportunities for solutions will become more imperative. This is why I have chosen to go into partnership with Garde of Eden Kingdom Living, Inc. This company puts forth its greatest energies in, adding options for healthier eating and living, so many more may have an enjoyable legacy.