GARDEN OF EDEN KINGDOM LIVING
​
All Natural
Vegetable



Soups/Dips

​
Garden of Eden Kingdom Living
P.O Box 18018
Milwaukee, WI. 53218​​
​
EMAIL​: gardenofedenkingdomliving@yahoo.com

Phone: 414-377-1310​​

Facebook:
www.facebook.com/GardenOfEdenKingdomLiving​


We are located in the heart of Milwaukee, WI.
7504 West Appleton Av
Milwaukee, Wisconsin 53216
​​​
HOURS OF OPEATIONS

Monday 12:00pm until 4:00pm
Tuesday 12:00pm until 4:00pm
Thursday 12:00pm until 4:00pm
Friday 12:00pm until 7:00pm​​​​​​​​​
​
New! Garden of Eden Kingdom Living Soups!
Taco Bean Soup/Dip


Four different bean​
Taco sauce
Green Onion
Green Pepper
Chop Tomatoes
Tomatoes Sauce​​​​​
Rice
9 oz. $6.00
12 oz. $7.00​
Quart $15.00
​
​
​​​
​
​
​
​​
Coming Soon!
Garden of Eden Kingdom Living Cookbook​
To order, please go to tap, on line ordering........thanks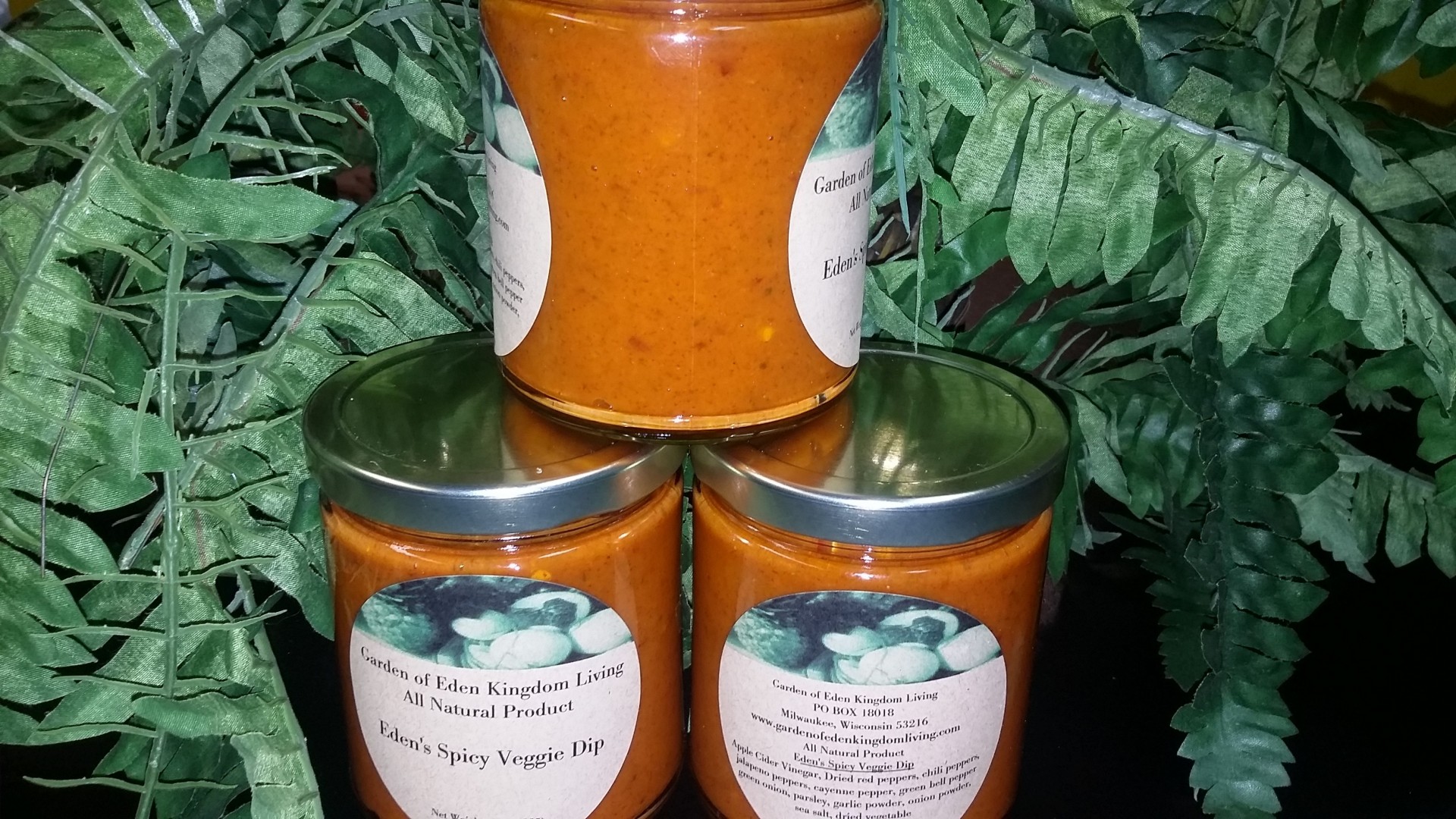 Eden's Spicy Veggie Dip

If you like HOT, then you will loved our New Spicy Veggie Dip, Made with, Veggie, apple cider vinegar

Good for a sandwich spread, good for dipping veggie, good with chip!​​
​