​​​​​Garden Of Eden Kingdom Living​
Eden's Hot Sauce
to order, go to our on line tap​
​
​​
MAILING INFORMATIONS



Garden of Eden Kingdom Living​​




​

CEO: Karen Long, Apostle
P.O Box 18018
Milwaukee, WI. 53218​​
​
Garden of Eden Kingdom Living
7504 W Appleton Ave.
Milwaukee, WI. 53216


Monday 12- 4:00pm
Tuesday 12- 4:00pm
Thursday 12-4:00pm​​​​​
Friday 12- 7:00pm​
​​​
​
Garden of Eden's Kingdom Living
Hot Sauce, is made with love, our goal to keep our hot sauce made in it's most natural form, by adding three different types of red peppers, and fresh whole dried crushed pepper, with a little of cayenne pepper, tomatoes, hunt sauce, ​a very small amount of sea salt, 100% natural vinegar, parsley. and I it's taste so good.
Eden's Red Pepper Hot Sauce

​​

Try our Eden's Extra Spicy Hot Sauce
​
Made with Apple Cider, four different types of dried peppers, onion, garlic​, cayenne pepper, and much more......super extra hot....look for
at a store near you.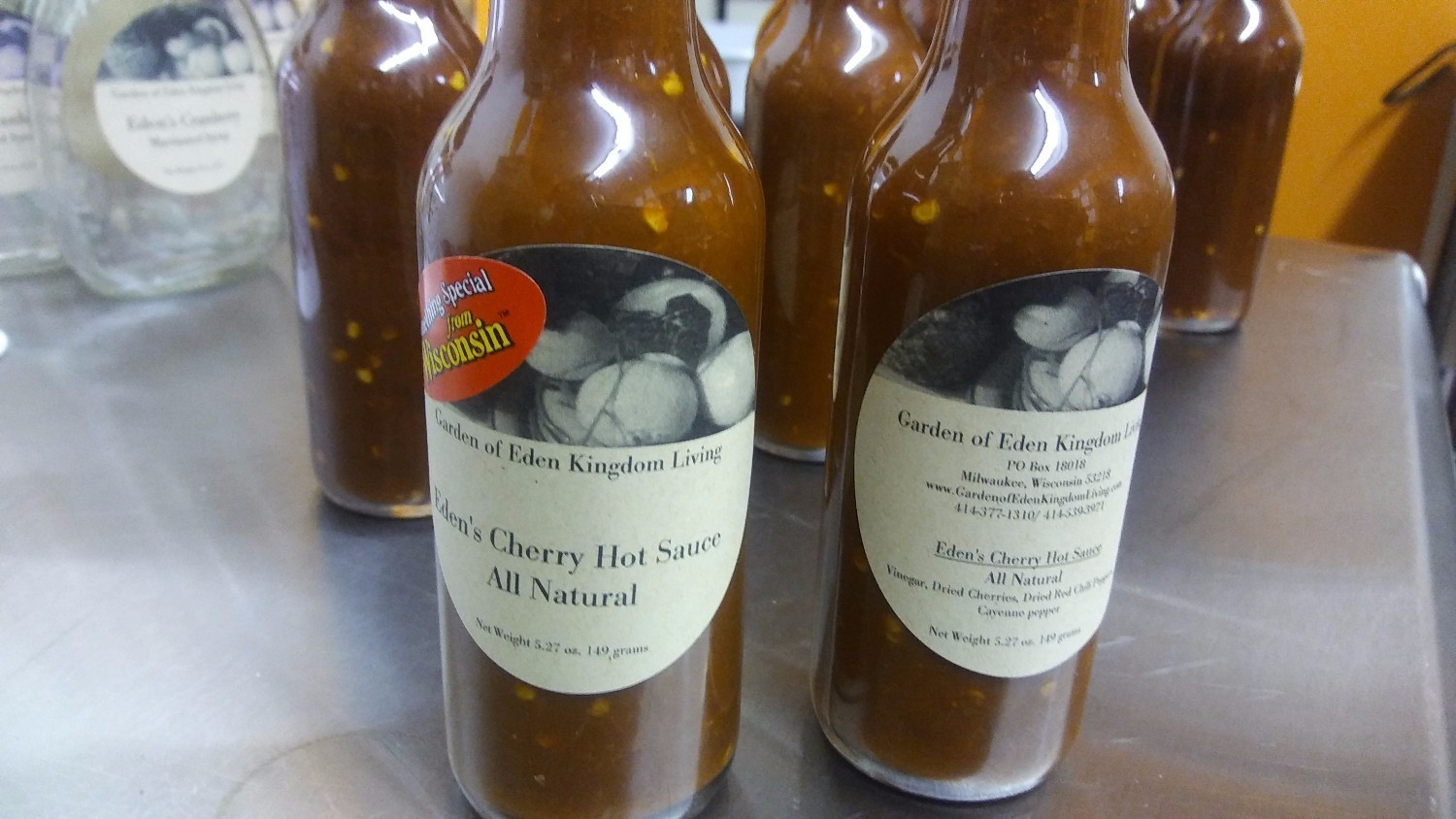 NEW
Eden's Cherry Hot Sauce

Made with Vinegar, Red Died Chile Peppers, Died Cherries, Cayenne Peppers

So so good.........​​​​​