Feature on FOX 6 MORNING SHOW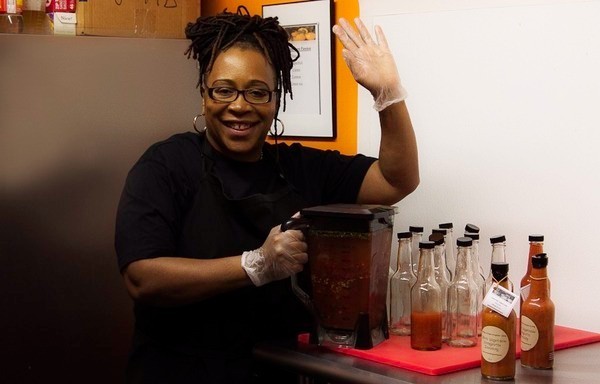 Mission Statement
Garden of Eden Kingdom living, mission is to return to the Garden of Eden way of eating and living back in the Bible days when our food was in its purest and natural form. We blend only that which comes from God's creation, allowing mother Nature to work on our behalf. With a mixture and combination of an assortment of the freshest fruit and vegetable, produces. This cause our drinks to flow with tons of Natural Energy, Natural Nutrition, Natural Vitamins, and Natural Nourishment and our products are made with only natural ingredients. Garden of Eden Kingdom living, will provide our customers with an all-natural products, Hot sauce, dressing, syrups, soups, seasoning, that will help our customers to eat and drink in a healthier way and to promote a healthy life style by keeping our all natural products in its richest form.
Our company vision



Promoting healthy eating habits for all through self-discipline, restoration and fasting within the body of christ, and our community...........
helping too reduce obesity........



help reduce HEALTH issues..........
help increase long life........
Our long time goal is to help other small business with financial assistance..............
help ASSIST with different types of Business Training..........
Healthy Choices




Natural fasting...




Natural Weight Loss...




Natural Energy...




Natural Preservative...




Natural Sugar...




Gluten Free...




Vegan...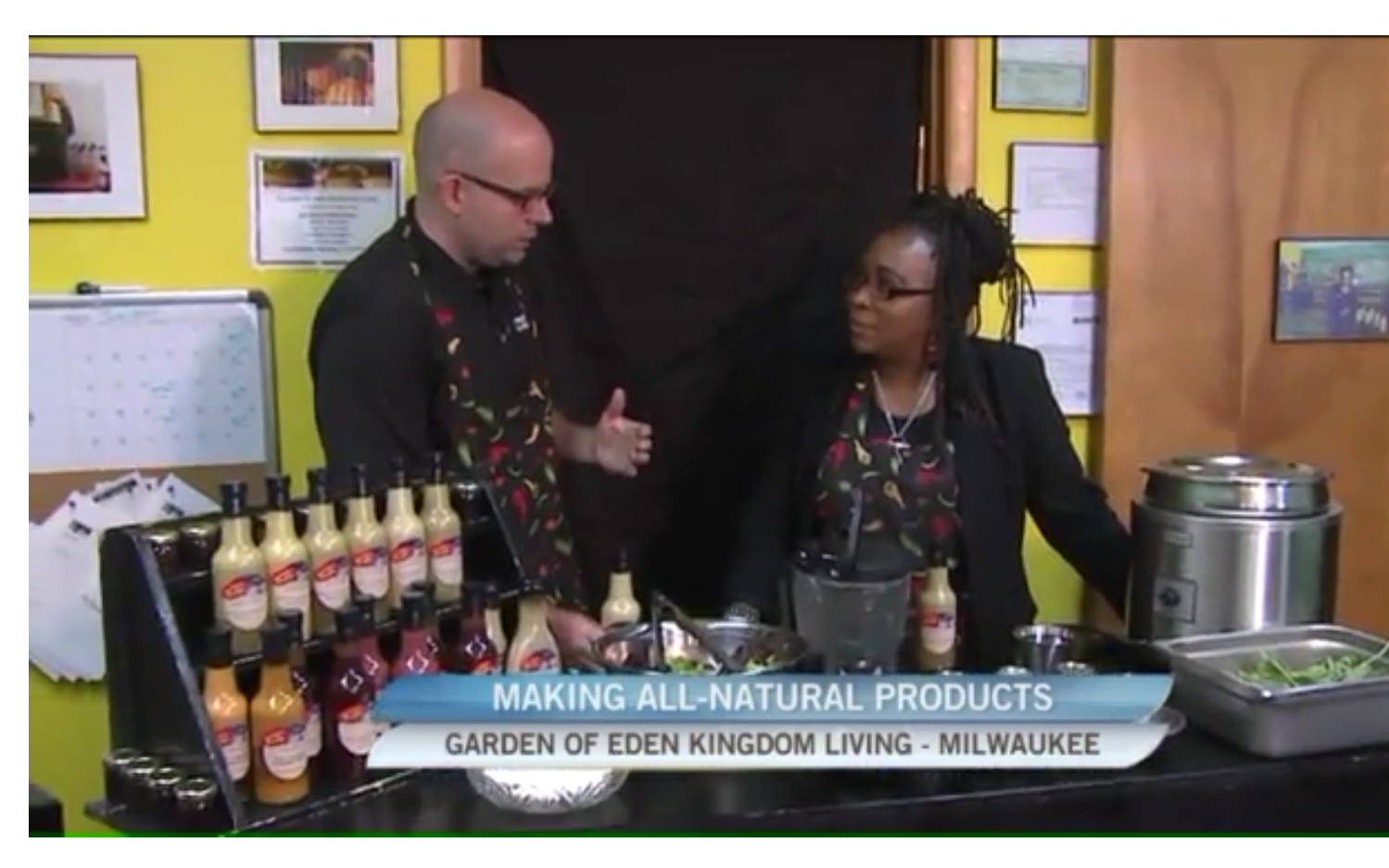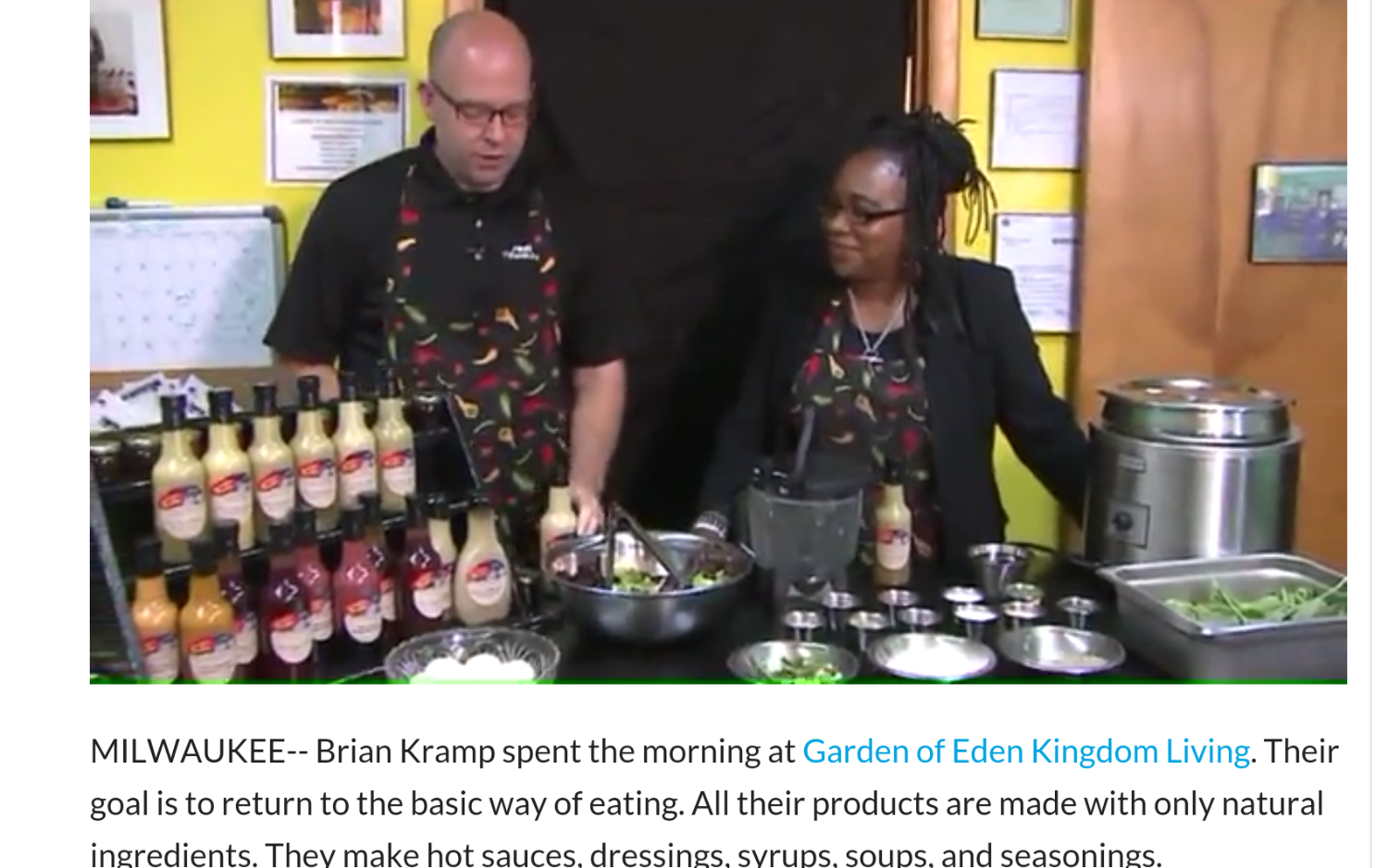 our company were feature on fox 6 news
WINNER OF OUR FREE BASKEt
Our Promotion ended April 30, 2018
And we went Lived
picking the winner!
Congratulation!
KATIE........
New Promotion
Starts MAY 5- JUNE 30, 2018
BUY 3 PRODUCTS...
1. online
2. 7 mile Fair
3. any store that carry our products....
Three Different ways to win in the raffle
1. 7 MILE FAIR
2. Order online
3. buy from any store that carry our products..
Show proof of purchase.........
you can call 414-377-1310
or email
GardenofEdenKingdomLIving.com